List of letting agents with houses and flats to rent in Godalming, Surrey, rentrightstudents.co.uk : List of letting agents with properties for rent in Godalming, Surrey
Below is a list of letting agents who have student properties in this area. Complete the form below to send them all an enquiry.
Bunk
Bunk App Ltd, 101 Victoria Street, Bristol
BS2 0PT
07411 189 631

Bunk is not just another property management platform

We've rebuilt the lettings process from the ground up as we are done with the average high-street agent charging developers and managers a fortune to only secure them tenants.

Fed up from an inflexible service with untransparent costs and poor reporting – this is why we built Bunk.

Bunk is specifically designed for those of you who's primary income is from property rentals to give you superpowers when managing your portfolio. We also offer a Fully Managed service nationwide and the ability to customise your own solution.
New Leaf Homes
13 Cramhurst Lane
Witley
Godalming
GU8 5RA
01483 890722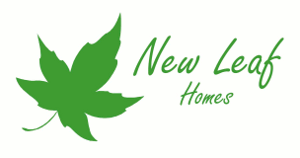 We are a local, independent firm specialising in Residential Lettings and Property Management. As specialists we are fully focused on the priorities and needs of Landlords and Tenants. We know how to manage property for optimum performance, whilst ensuring smooth running tenancies, and compliance with the various landlord/tenant laws. We can also offer additional advice, services and support beyond the letting process itself. We pride ourselves in offering a personal and friendly service to all, whilst at the same time maintaining a high standard of competence and professionalism. In addition to our local services, we are part of a UK-wide network of independent but associated Letting and Managing Agents, thus enabling us to offer an efficient national relocation service, and we are often able to assist both individual and corporate clients, from within the UK and abroad. Details of some of the properties we are currently instructed to let may be found on this website, together with an outline of our service. If we can be of assistance in any way please do not hesitate to contact us by email, telephone or fax.
Devonshire Estate Agents Ltd. - London
Unit 4, 201 - 211 Northfield Avenue, Ealing, London
W13 9QU