List of letting agents with houses and flats to rent in Chigwell, Essex, rentrightstudents.co.uk : List of letting agents with properties for rent in Chigwell, Essex
Below is a list of letting agents who have student properties in this area. Complete the form below to send them all an enquiry.
CMS Home - CMS Home
503 Katherine Road
Forest Gate

E7 8DR
020 8472 7600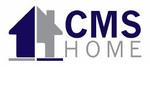 With over 20 years experience and with continued growth we have earned a good reputation with our landlords and vendors.  We will Market your property using traditional colour adverts in selected local papers to space on the most up to date and high profile internet sites such as 'rightmove.co.uk'. At CMS HOME we have one primary aim, to provide our valued clients with the best and most comprehensive and complete property service available. 
Our independently owned offices cover Canary Wharf to Essex, creating a large catchment area which our clients will benefit from. So whether you are buying, selling, letting or need some help with a mortgage, please allow our friendly professional staff to help you. They can be contacted  6 days a week.
Our location
Forest Gate 
503 Katherine Road, 
Forest Gate, London E7 8DRÂ 
Phone: 020 8472 7600Â 
Fax: 020 8472 8002
Email : info@cmshome.co.uk