List of letting agents with houses and flats to rent in Slough, Berkshire, rentrightstudents.co.uk : List of letting agents with properties for rent in Slough, Berkshire
Below is a list of letting agents who have student properties in this area. Complete the form below to send them all an enquiry.
SJ Smith Estate Agents
6 Station ApproachAshfordSurrey
TW15 2QN
01784 243333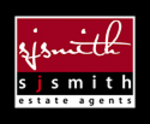 SJ Smith Estate Agents were formed with one principle in mind – to offer a level of service and client care that was superior to what was available locally to either buyers and sellers or landlords and tenants. Our avowed aim has been to establish our company as the first choice estate agent within our area of operations and to that end we have combined tried and tested estate agency practices with cutting edge technology to offer our clients the very best service possible. Of course, more important than the technology is the people who use it, and our dedicated and experienced staff are always on hand to guide and advise so whether you are a first time buyer or an old hand at moving we'll be there to help. We operate extended opening hours to suit our busy clients including Sundays and bank holidays and it is our company policy to return all calls the same working day.
01784 243333
 
S J Smith –more than an estate agent.
 
Opening Hours - Monday - Friday 8am to 7pm
Saturday 9am to 5pm
Sunday & Bank Holidays 11am to 2pm
 
6 Station Approach Ashford TW15 2QN
www.sjsmithestateagents.co.uk
ashford@sjsmithestateagents.co.uk